Be the first to read new publications, subscribe to our Newsletter

Published by
Julia
on
6 December 2021
Virtues, benefits and drawbacks of dark chocolate
Did you, like me, jump for joy when you found out that chocolate, like red wine and coffee can, in fact, be good for your health?
I don't know about you, but I thought it was great news …so much so that I really wanted to  look into it ...not only out of intellectual curiosity but also and especially because everyone should treat themselves!
It is important to point out that we are mainly talking about dark chocolate here… and what do you know, as luck would have it, that is exactly what we have at CriolloQuetzal! By definition, dark chocolate contains at least 43% of cocoa  and can contain up to 100% (yes, yes!)
Logically, the more cocoa there is, the less the sugar content – I won't give you details about the harmful effects of sugar, you know them. On the other hand, dark chocolate is also made from cocoa butter, which contains fats, so be careful not to indulge too much. MO-DE-RA-TION!
The cocoa originates from America.  Up to the XVIth century, it was consumed as a drink and was used for its energizing properties, even medicinal (cocoa butter, for example as a healing balm). Even though the utilization and preparation are totally different (link to the Chocolate Glossary) nowadays, its virtues are as numerous.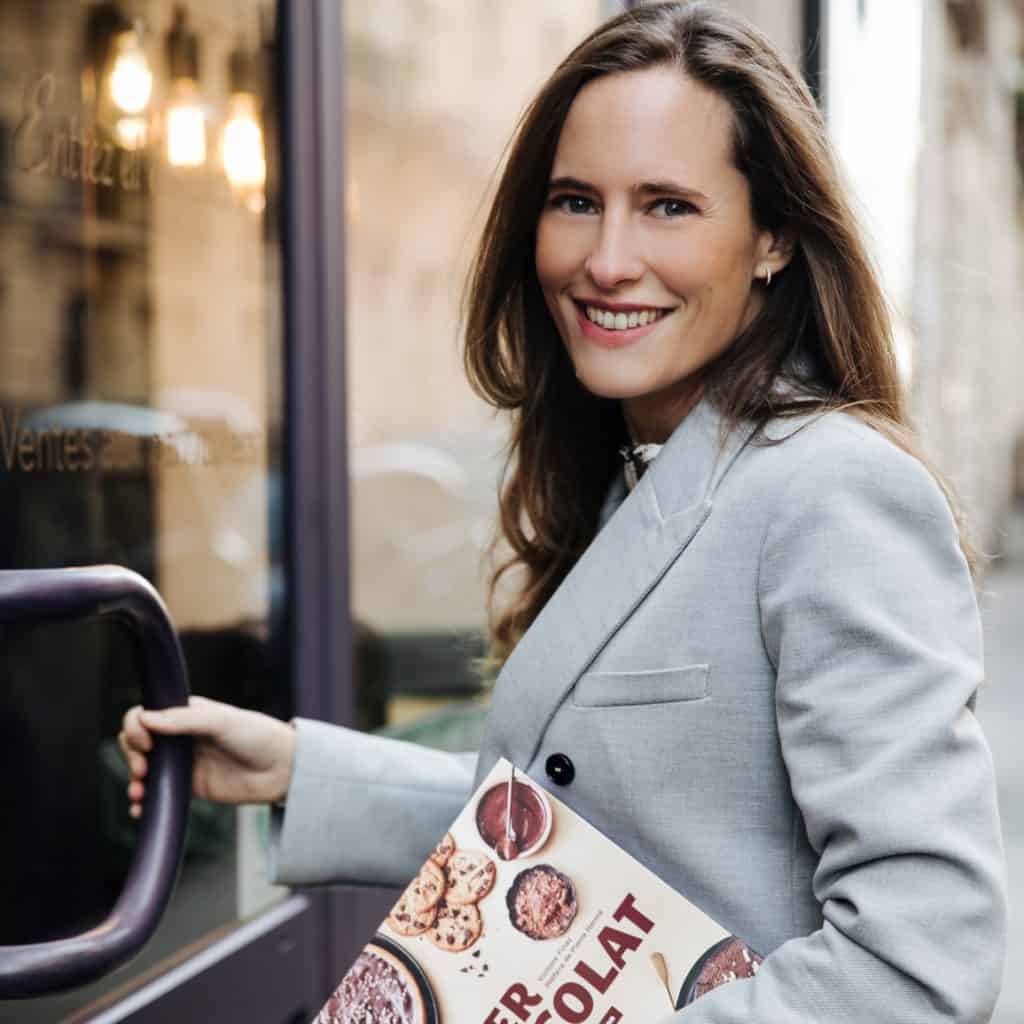 As the French chocologist Victoire Finaz explains, "it's in the cocoa, the raw material, where the most important source of antioxidants is found. "It turns out that it contains more antioxidants than green tea or red wine.
On top of that, chocolate contains other essential nutrients such as magnesium, iron, potassium and vitamin D".  It even contains fluoride! But let's not exaggerate, we can't claim that chocolate replaces toothpaste.
Eating dark chocolate regularly is good for the cardiovascular system, helps eliminate cholesterol and slows down skin aging.  It is also a stimulant, thanks to the theobromine and caffeine, the latter in much smaller quantities than in coffee.
In addition to the benefits of cocoa as a food, cocoa butter is also very good for the skin because of its moisturizing properties.
Beyond the physical effects, so to speak, chocolate acts in a significant manner on the brain.  Its antidepressant properties have been established.  Victoire Finaz specifies that chocolate "triggers the secretion of endorphins in our brain which are pleasure molecules. They are euphoric and calming, reduce anxiety, regulate moods and provoke a state of euphoria leading to a feeling of well-being.
The most recent studies have also shown that cocoa stimulates our nervous system and improves our concentration and memory.
So, not too bad, right?  Of course, we mustn't forget that what's important is to have a balanced diet! But the next time you're thinking about having an extra piece, or you're shopping and see that chilli 70% cocoa chocolate bar, telling yourself, "I really shouldn't….." simply do not hesitate and treat your taste-buds, your heart and your body.
Sources:
« Chocolat, l'art de la chocologie et de la dégustation », « Chocolat, voyage au cœur de la culture du chocolat », www.futura-sciences.com
CriolloQuetzal Ltd. © 2023